Galerie B-312, Montréal, Canada
08 January 2011 to 05 February 2011
Opening of the exhibition Energy Field in Galerie B-312 on the 8th January in 372 Ste-Catherine Ouest, espace 403, Montréal T/F 514 874 9423.
Jana is showing the 9.1 channel audio installation Energy Field, based on the album Energy Field released on Touch (UK) in 2010 and the 4.1 channel audio installation Scuttling Around in the Shallows, which is based on recordings from the Atlantic hitting the Bay of Biscay, of sea urchins, sea snails and cod from fjords in the north of Norway, from hunting seithe and haddock on the west coast of Norway, and water insects from Russia and Thailand.
She will also make a hydrophone recording workshop at the gallery and sites around Montreal and a presentation at Concordia University in collaboration with Steven Bats at Concordia University.
The exhibition is curated by Marthe Carrier.
Audio software and installation consultancy by Tony Myatt and Oliver Larkin, Music Research Centre, University of York, UK.
Find images from the workshop by St. Lawrence river here in a few days.
Posters designed by Philip Marshall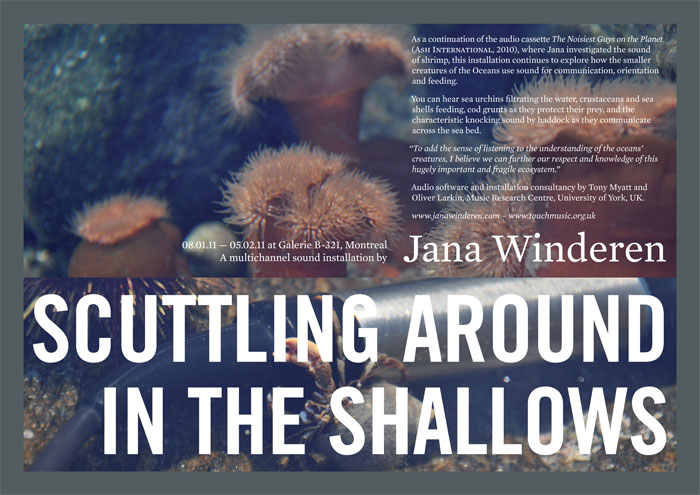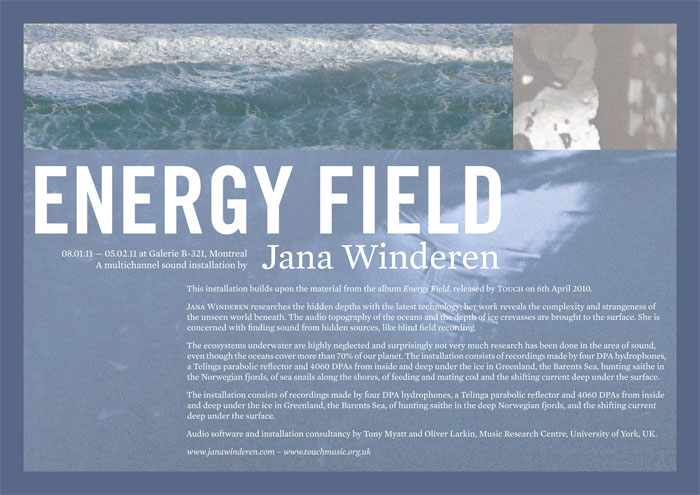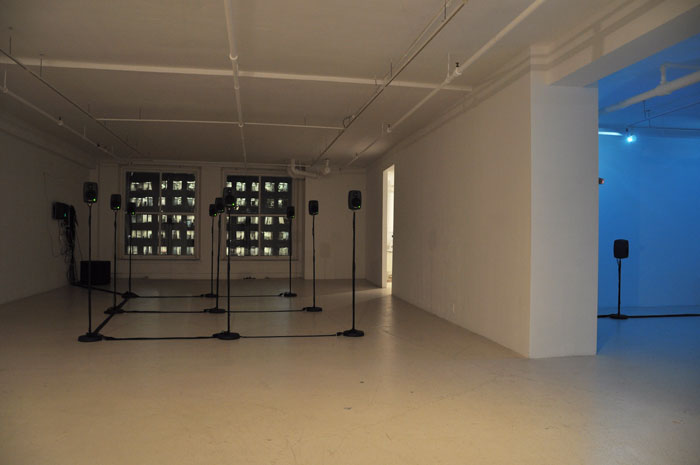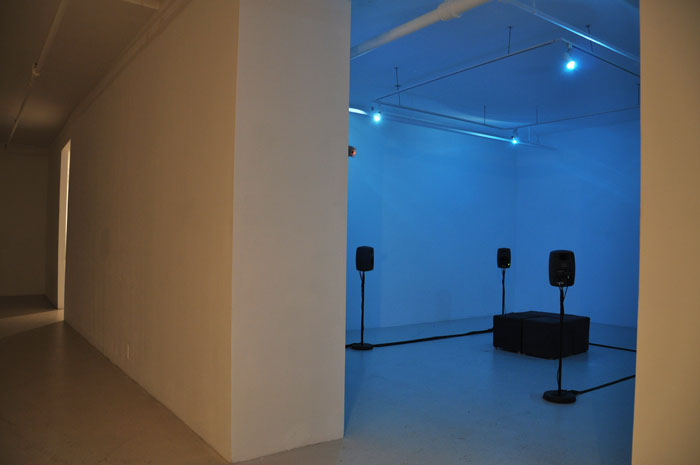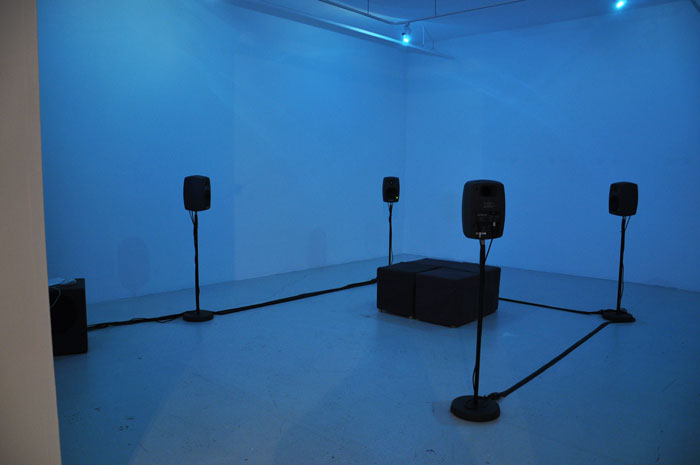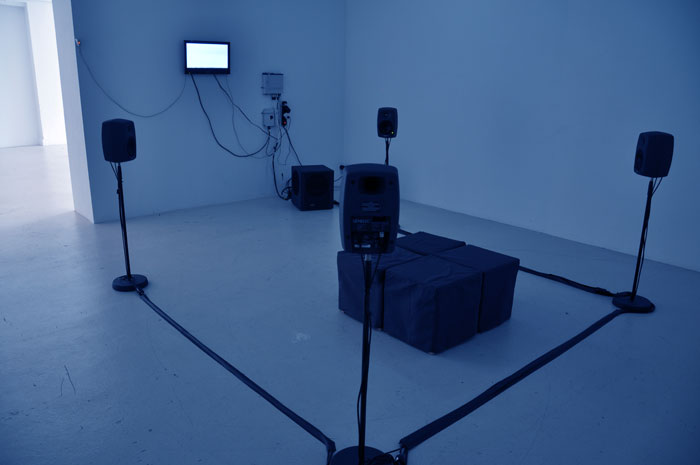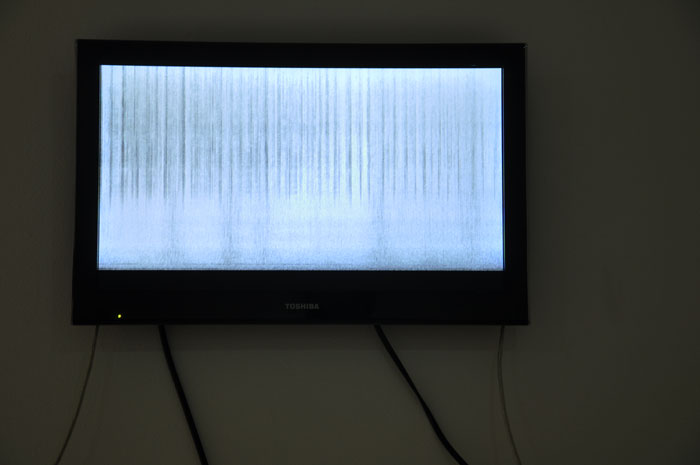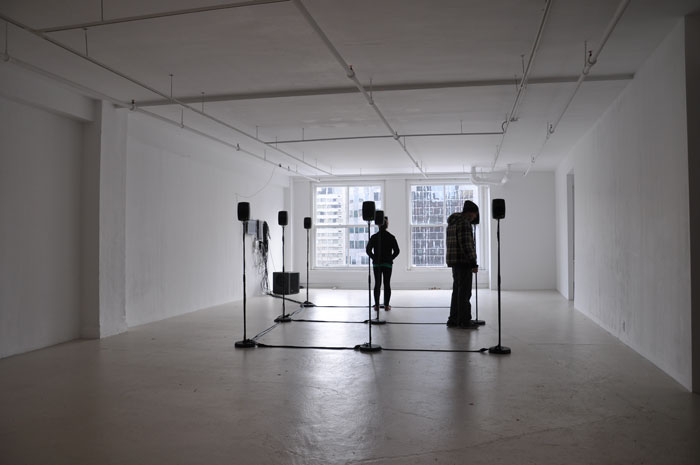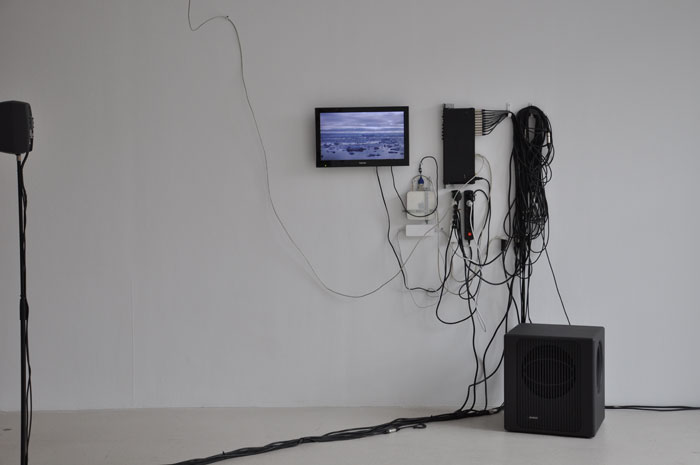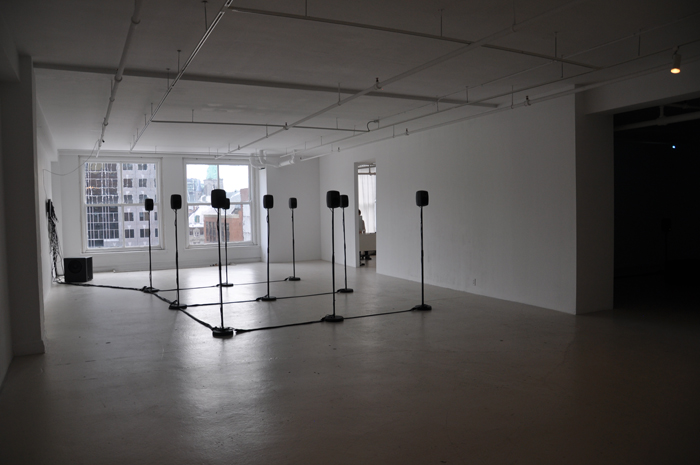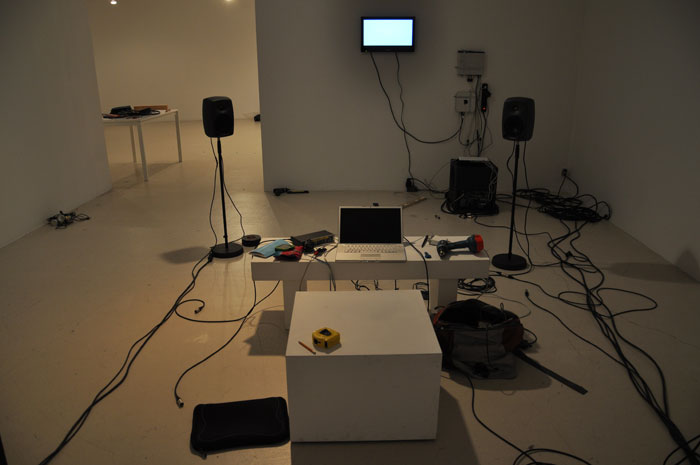 Clara and Frederic installing