'Spring Bloom in the Marginal Ice Zone', SALT, Ardna and the Arctic Pyramid, Bjørvika, Oslo
06 February 2017 to 01 June 2017
Spring Bloom in the Marginal Ice Zone, version NORD, is presented inside the Ardna at SALT in Oslo, extract from this piece is shown in the Arctic Pyramid at the same time.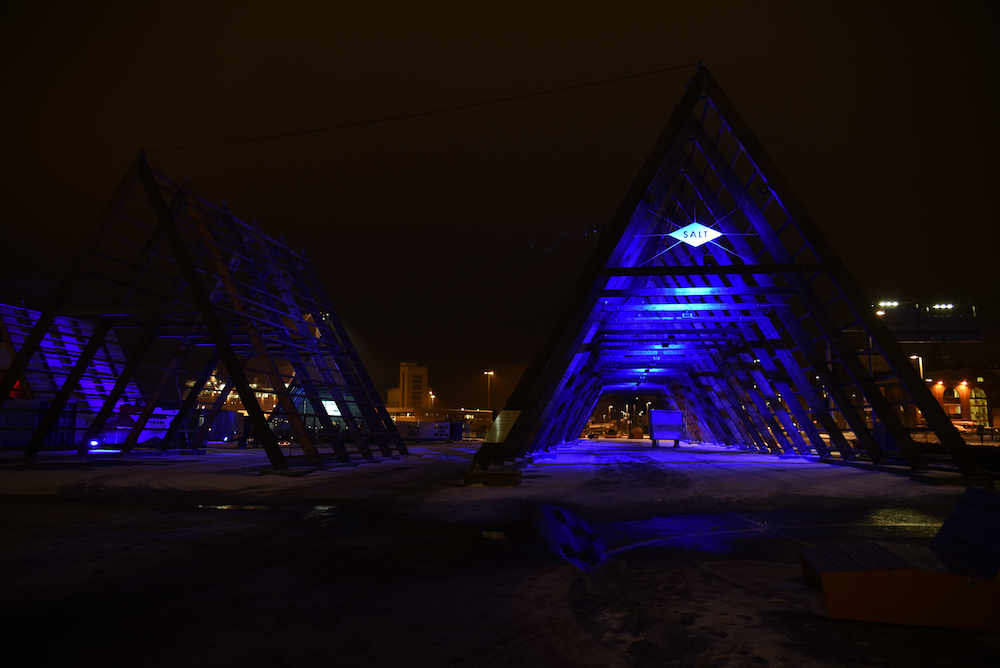 The website for the project is here:
https://www.salted.no
Information about the piece in NORD:
Spring Bloom in the Marginal Ice Zone by Jana Winderen is commissioned by Dark Ecology (Sonic Acts and Hilde Methi) and Arctic Encounters 2014 - 2016. The work has been developing along these two projects, staring with the artist's visit to the Pasvik River Valley at the border between Northern Norway and Russia in 2014. The artists' field research on 'the ice edge' was further supported by Arts Council Norway: The Audio Visual Fund and Art and Technology, and The TONO Grant. The Foundation Mamont and the ARCEx research trip on the R/V Helmer Hanssen made it possible for the artist to experience the Sea Ice.