Ilulissat, Greenland
October 2009
1st October - 8th October, Ilulissat, Greenland. Field trip to make underwater hydrophone recordings for the project Passing Place/Mobile Homes with Zoe Christiansen and Julia Barclay.
1st October
Overlooking Kangia towards the Inland ice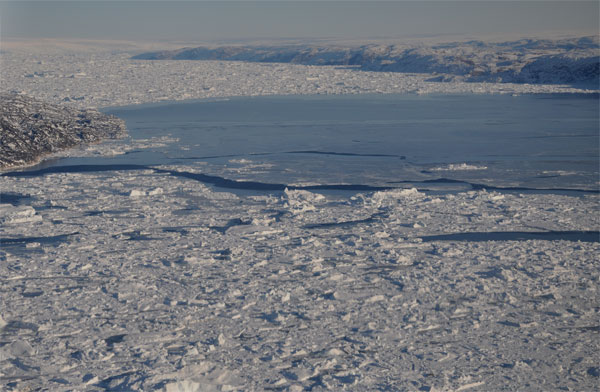 2nd October
Disco Bay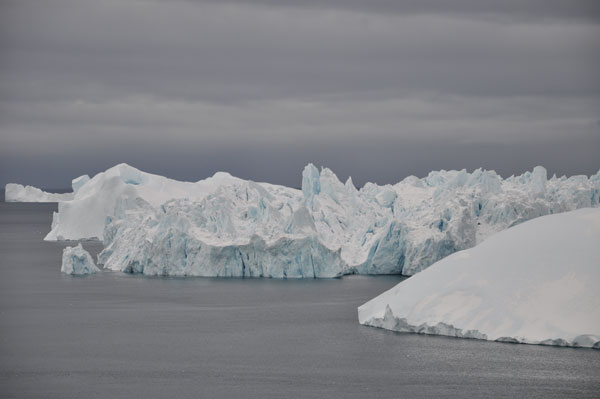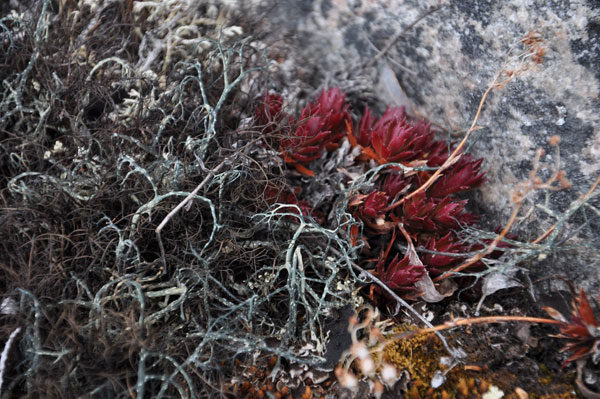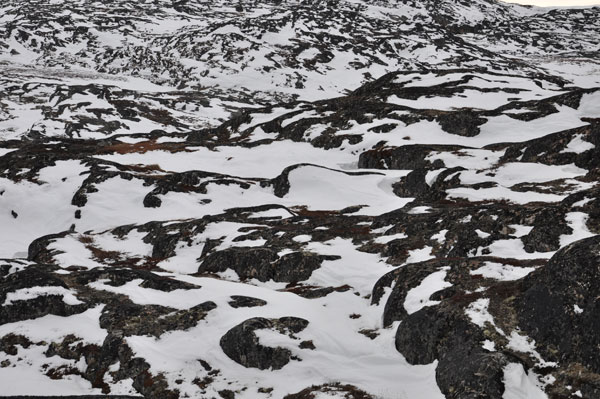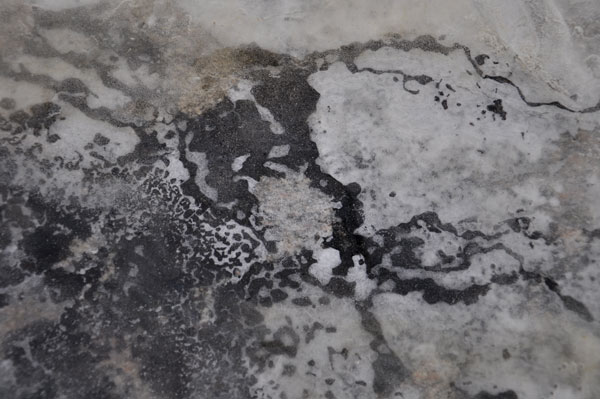 3rd October
It has been snowing overnight. Worked with a Telinga parabola microphone to catch the sound of the large ravens passing over the Kangia ice fjord.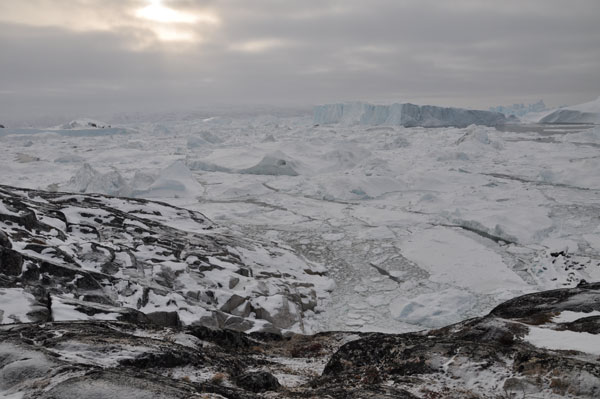 Working with the Telinga to catch different dog houls as a stranger loose dog passed by.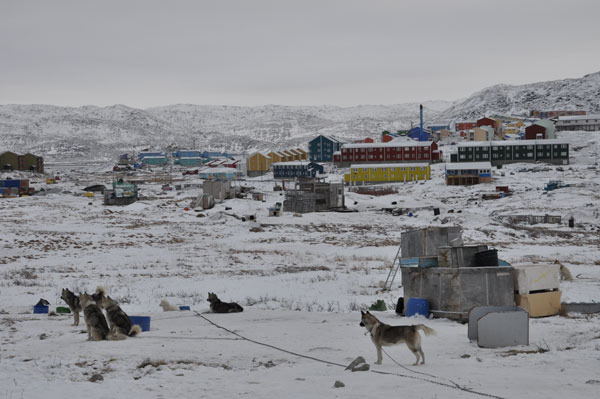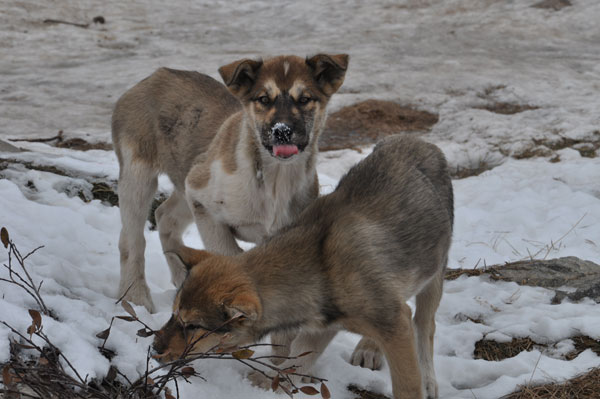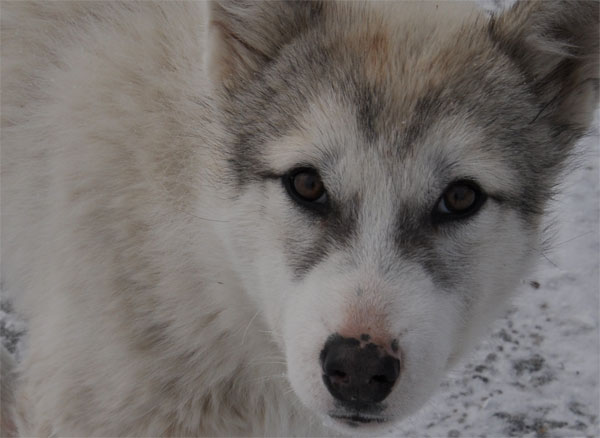 Ilulissat harbour. In the next few days I will be working from a boat with hydrophones.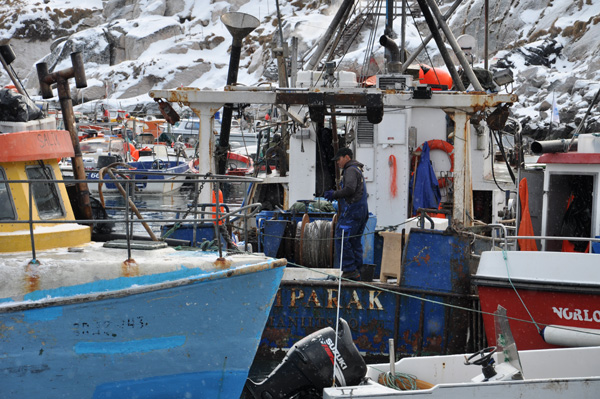 4th October
Been snowing heavily all day. Recorded atmos of wind and snow by the Icefjord. Boat postponed until Monday.
Clearing up over Disco Bay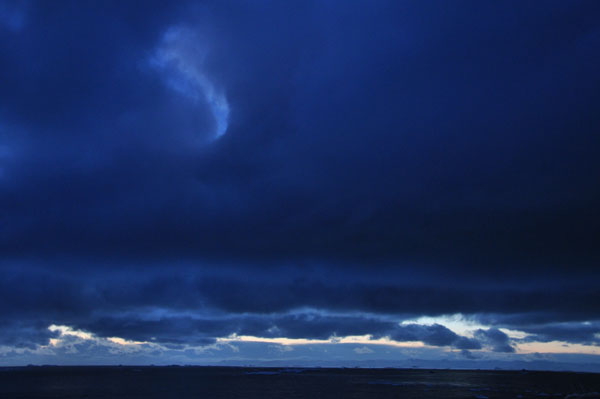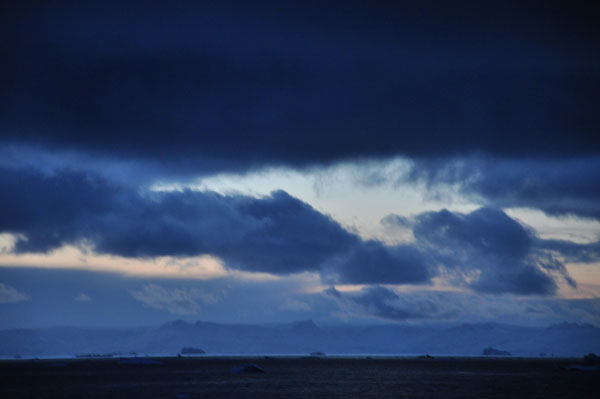 5th October
3 track hydrophone recording in Kangia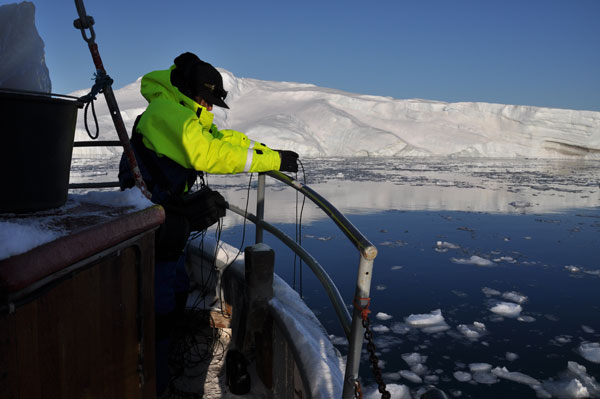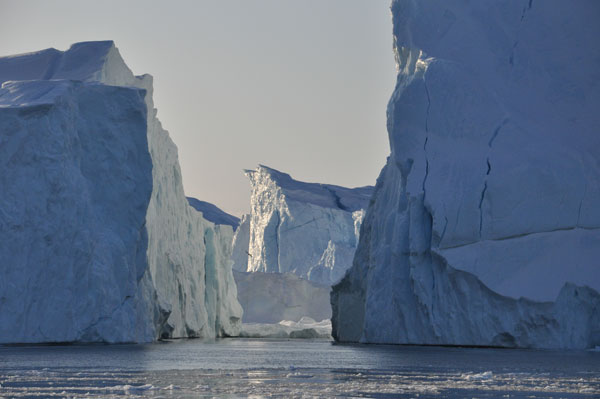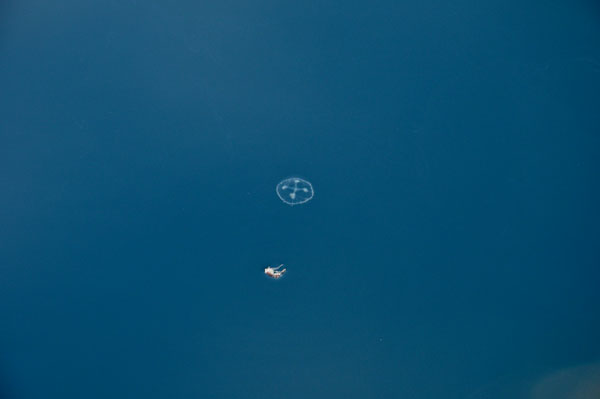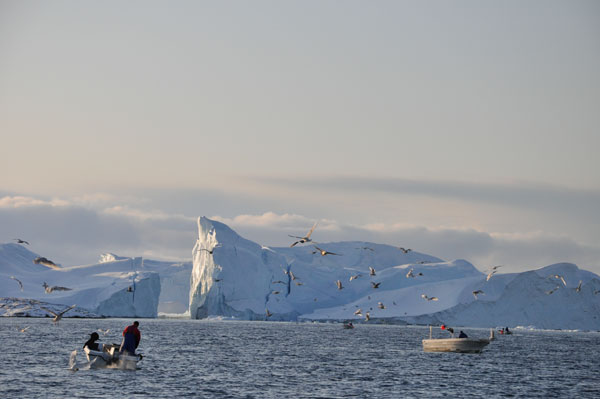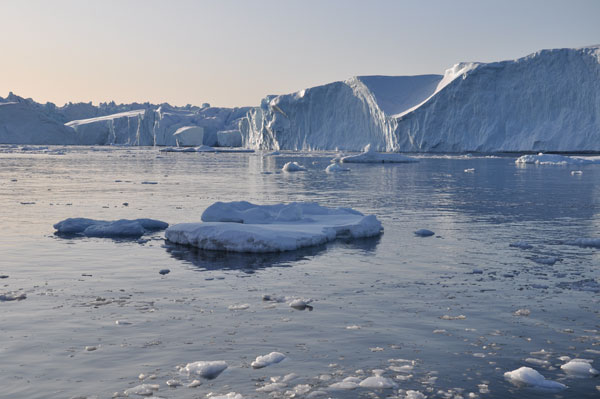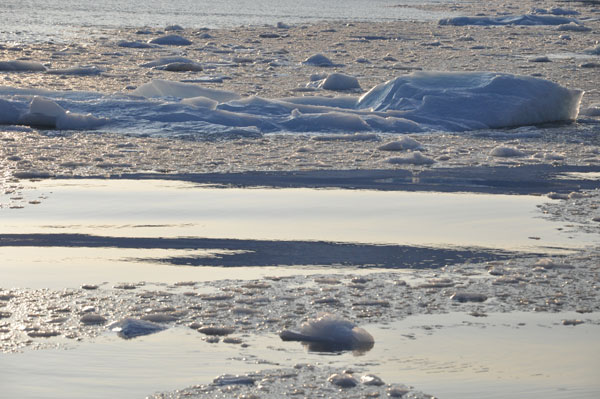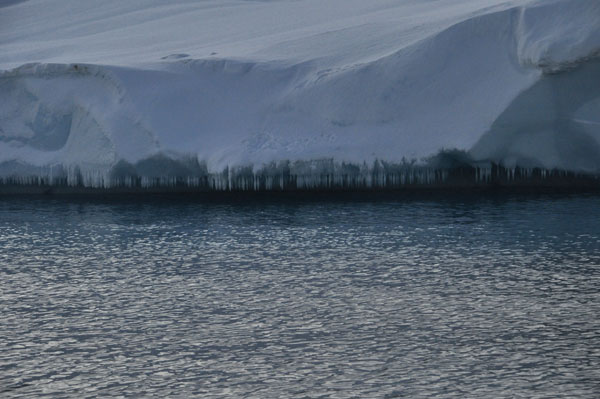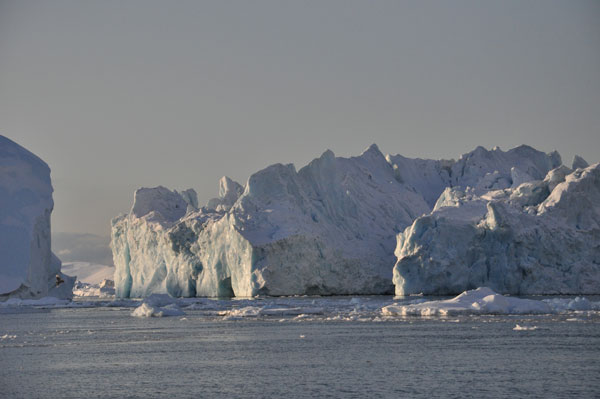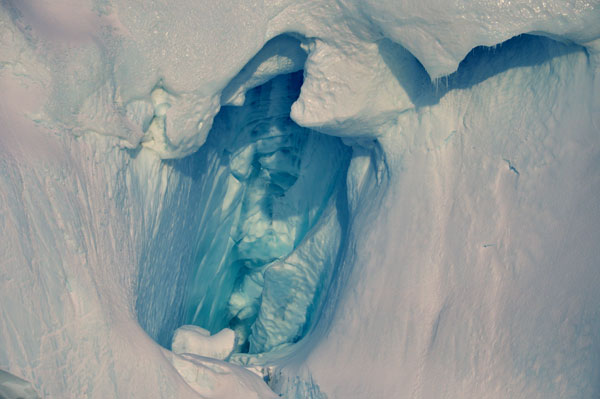 Ilulissat towards Disco Bay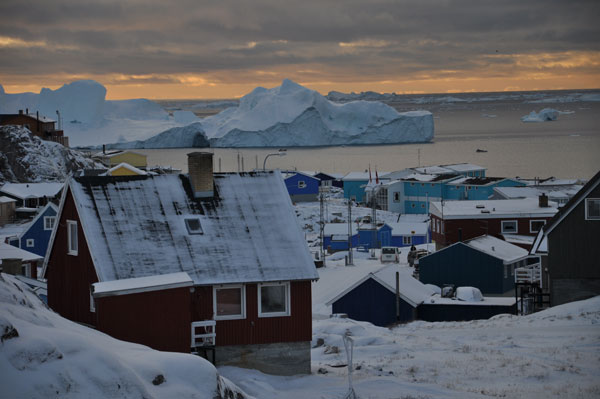 6th October
0600 HRS recording with 50 meter and 25 meter hydrophones in the vicinity of halibut and close to Kangia.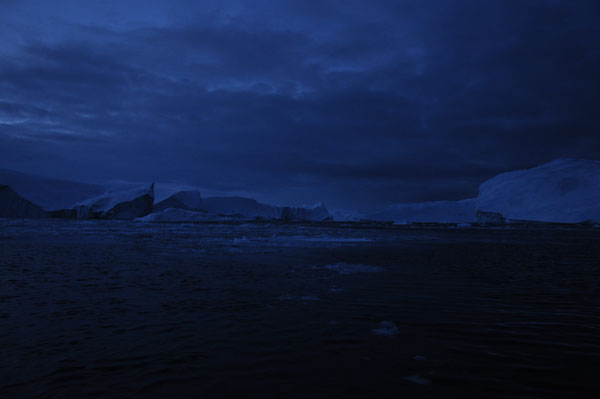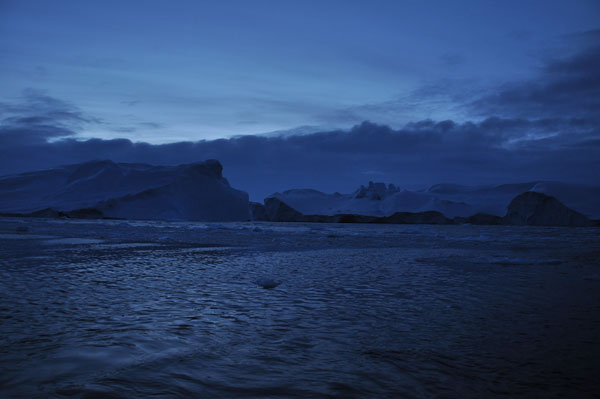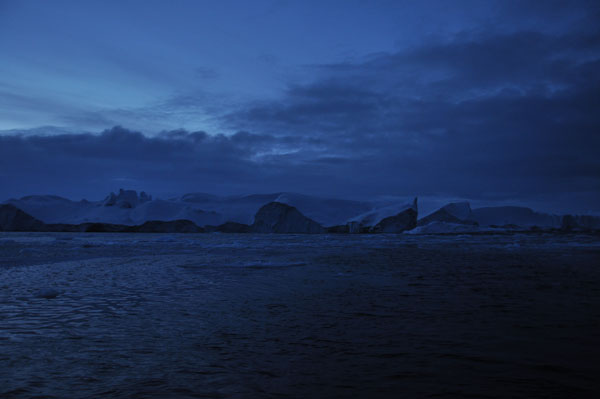 Recording with 2 hydrophones close to the beach in Ilulissat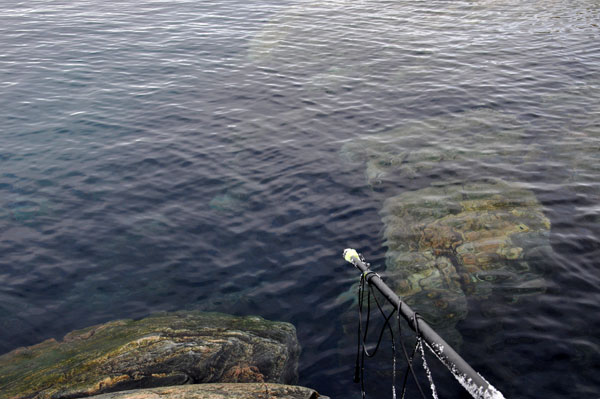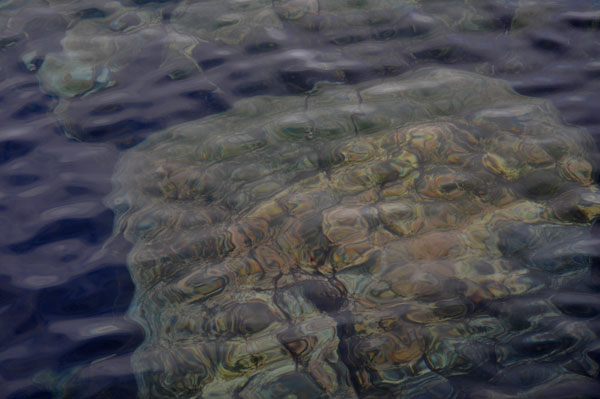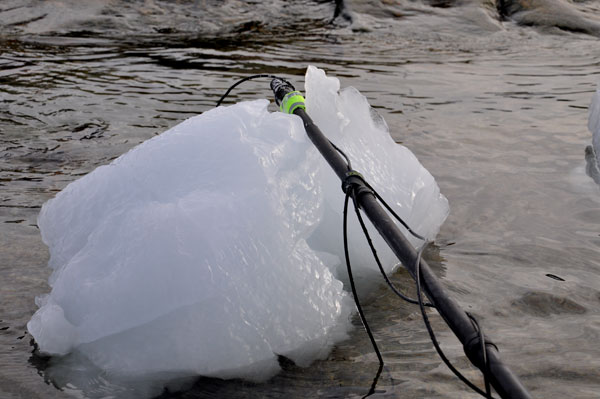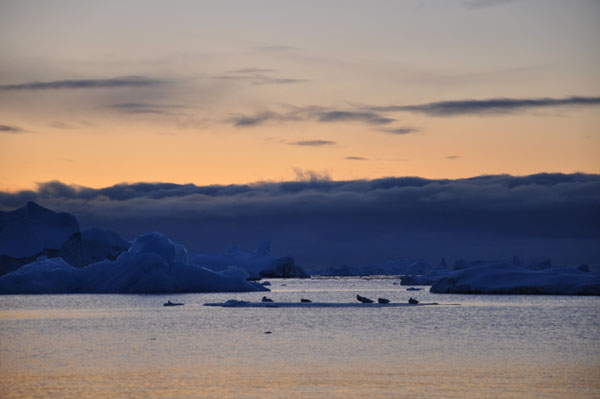 7th October
Recording with 2 x DPA in Rycote the sound of dog sledging.
Kim preparing the dogs for the trip