Ultrafield, fieldwork for the 16 channel Ambisonic installation, MoMA
August 2013
Recordings for the project Ultrafield has been done in several locations, like Kaliningrad in Russia, the Göta river near Gøteborg, in Madeira, Portugal, Oslo, Ranvika by Larvik, in the Molde fjord, Istanbul, London and New York both under water, in air and of ultrasound made by bats. Additional recordings specifically for the piece, recorded at sites near Oslo.
26 April 2013 Semsvannet, Asker. Lake still covered with a thin sheet of ice. Recorded the tiny crackling by the icesheet melting with a Reson 4032 hydrophone. Recorded ambience by an inlet to the lake with a Sound Field 350 microphone. Mild temperature, though still below zero degrees at night. Waiting for the underwater insects to appear. As the spring progresses I will return to the same site, also at night to record the local bat population as they come out of hibernation. These recordings will contribute to the piece Ultrafield I am in process of making for the Sounding: A Contemporary Score exhibition at MOMA, New York.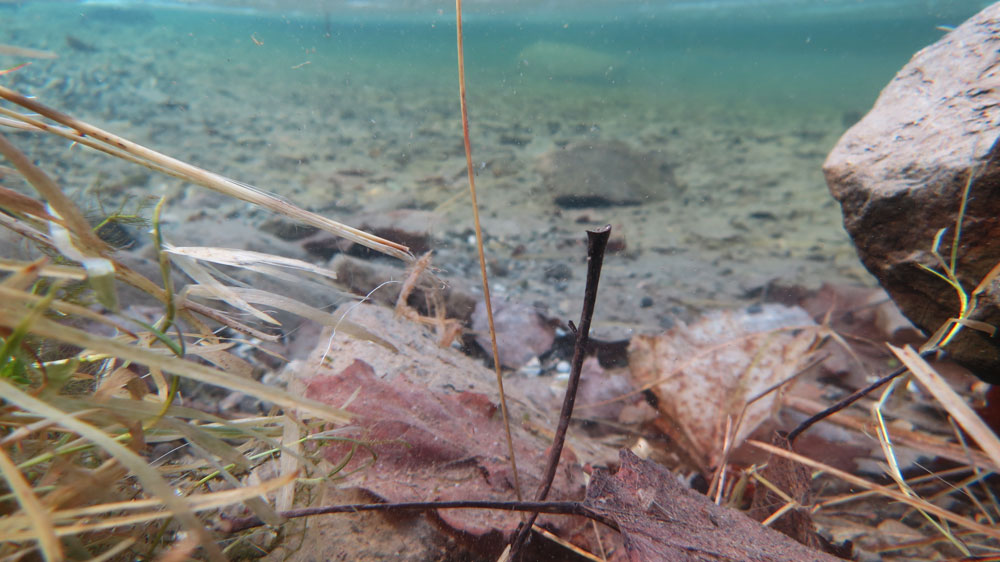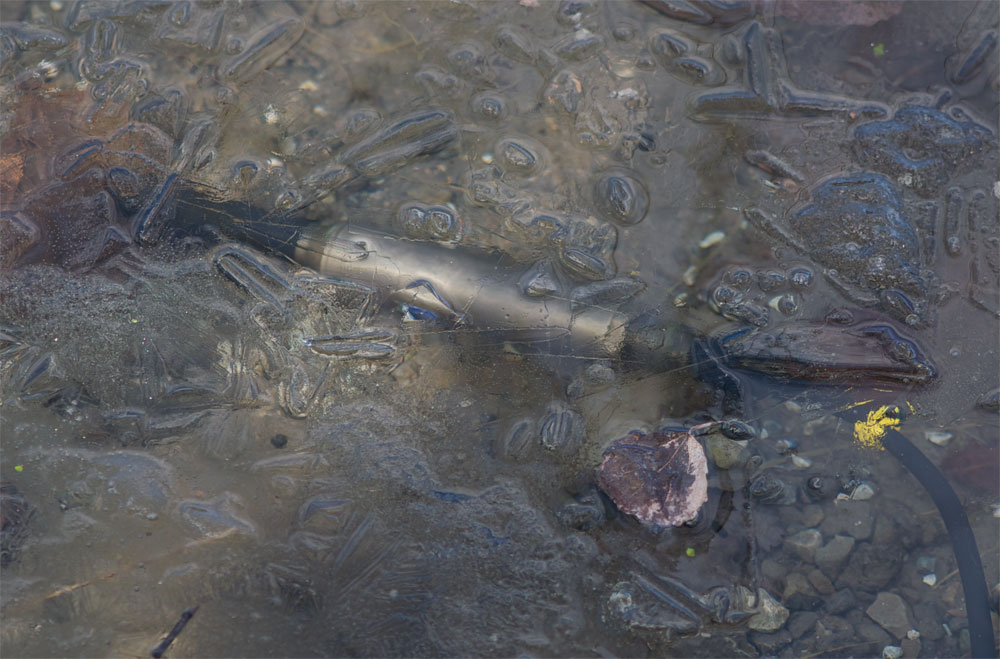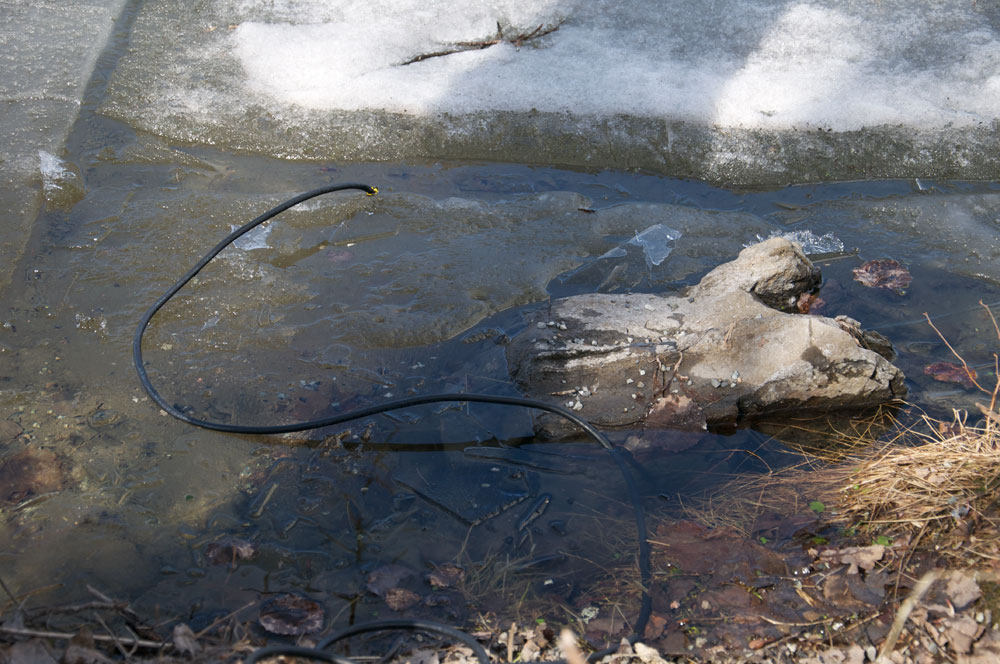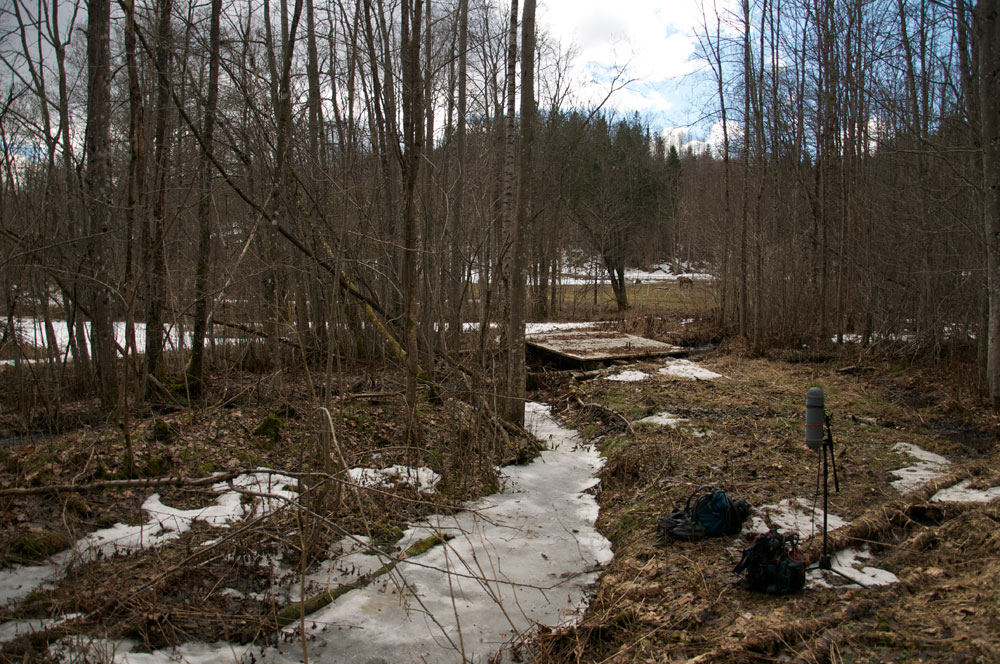 Semsvannet 27 May 2013. Has been raining constantly for the last days, water not very clear. Listened in for water insects, though hardly any to hear, I am assuming more sea grass and reed is needed for the insects to feel comfortable.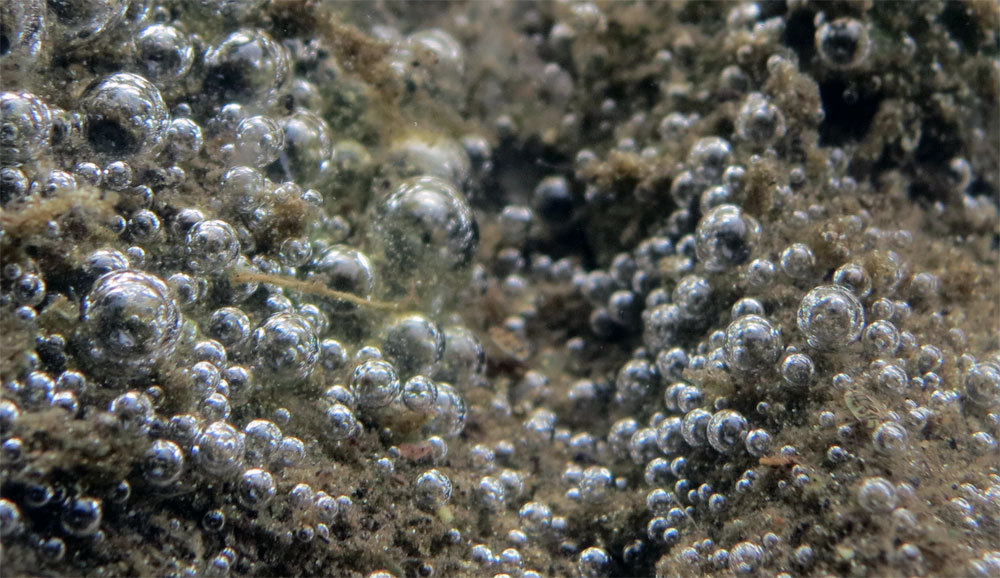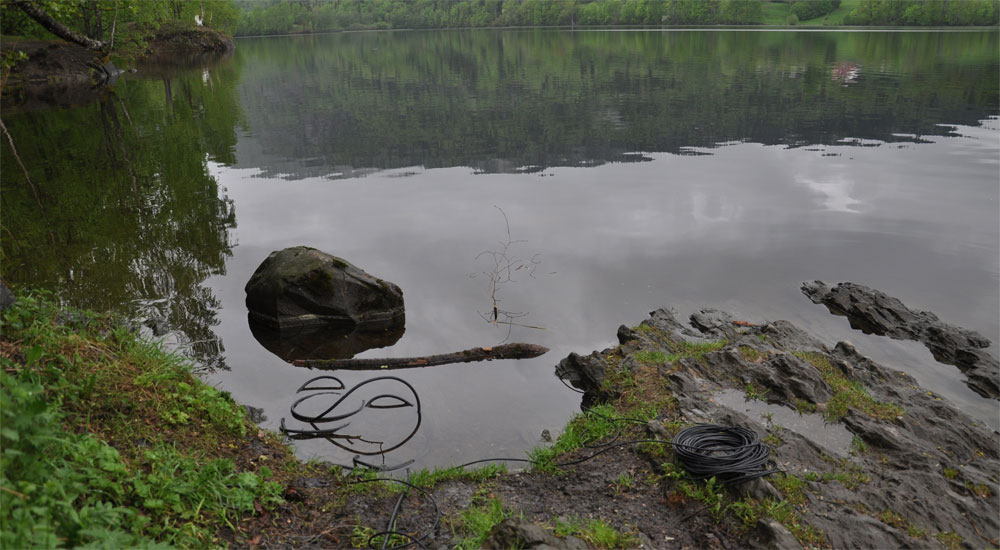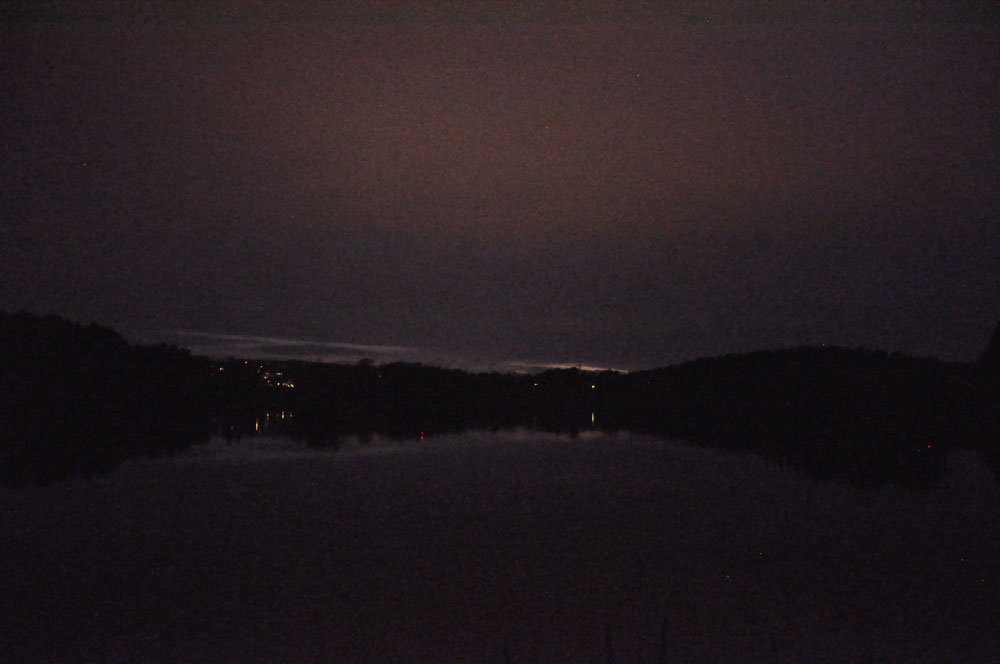 Østensjøvannet 28 May 2013. Recording bats hunting right over the surface of the Østensjøvannet lake with Petterssons ultra sound detector D1000X, at the same time recording underwater insects with a Reson 4032 hydrophone and a DPA hydrophone. Could identify at least 2 species of underwater insect in the dark water.
Vannspeilet, Sørenga, Oslo 5 June 2013
Recorded two different sites in the pool. Found one distinct and beautiful sound of an aquatic insect.