Field live installation, Blomsterdalen, Bergen, Norway
02 July 2007
Lasse Marhaug, Mike Harding and Jana Winderen were invited by Ny Musikk, Bergen to perform their live installation Field, at a farm in Blomsterdalen. The audience consisted of 60 sheep and 35 humans. The concept for Field is to play for sheep out in a field.
http://lassemarhaug.no
https://field.nu
The sounds were based on field recordings from the sheep grassing and insects and wind in the grass.
The installation, photo by Jeremy Welsh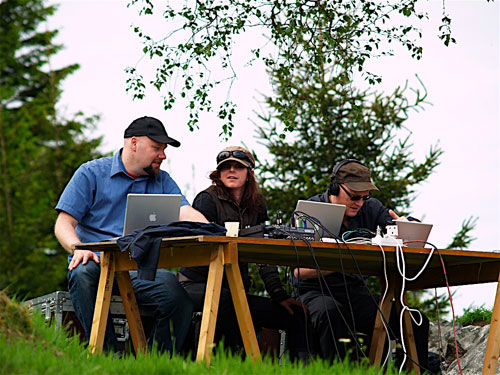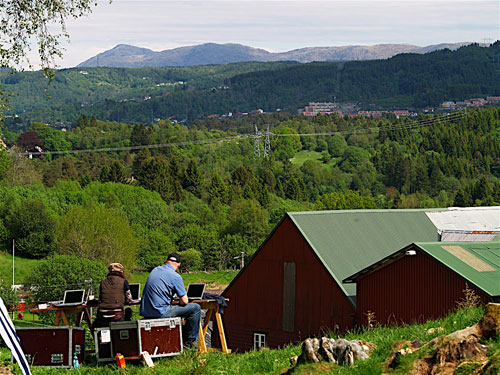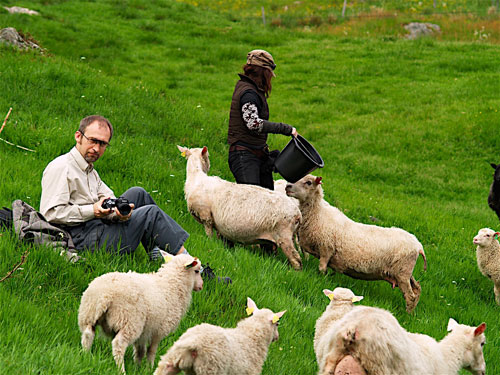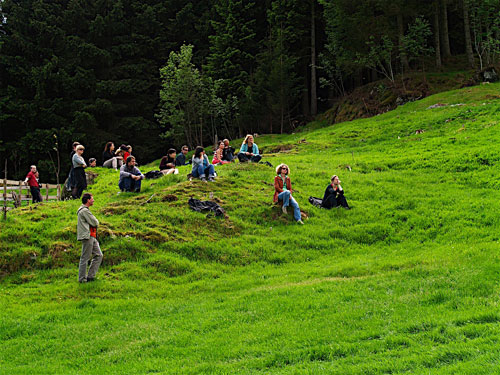 Preparation, photos by Mike Harding and Jana Winderen